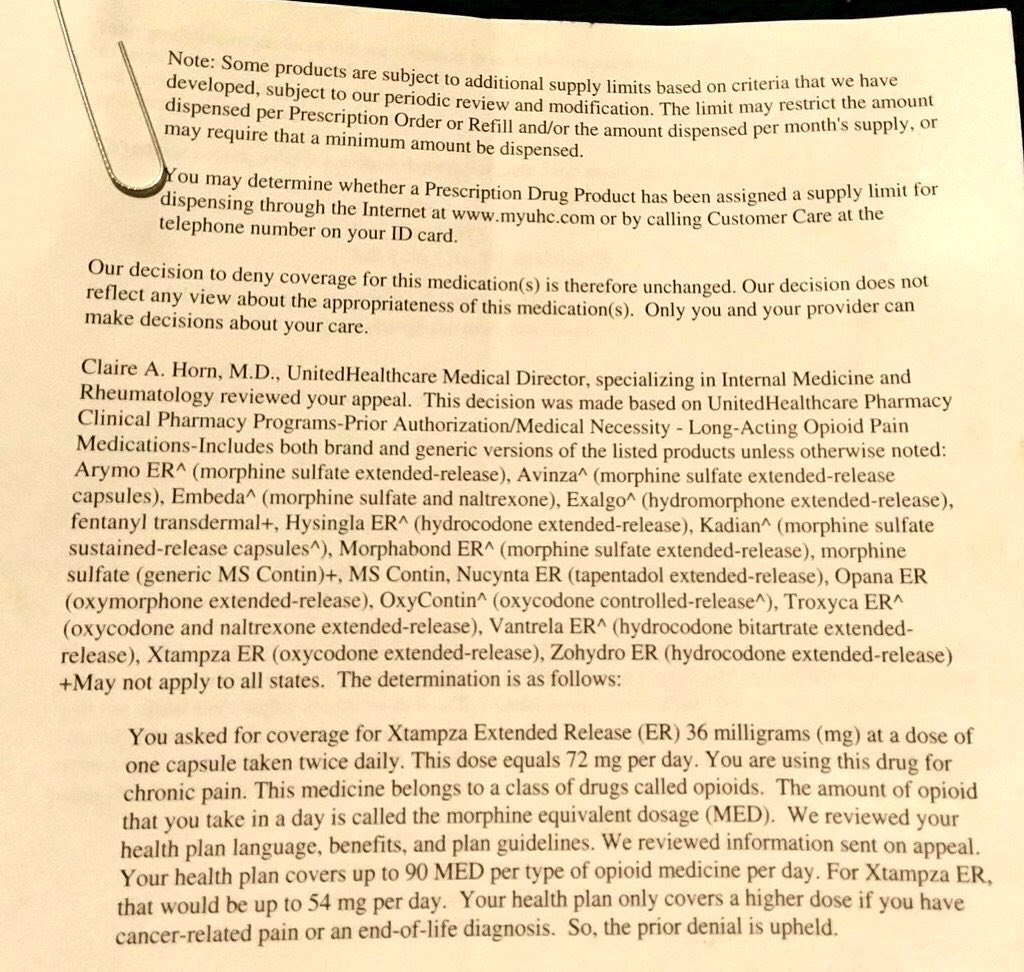 One of the basics of the practice of medicine is the starting, changing, stopping a pt's therapy.  Within the Controlled Substance Act.. it is specific that no prescriber may prescribe for a pt that they have not done a IN PERSON PHYSICAL EXAM… according to this letter is would appear that  Dr. Clarie Horn, MD is approving – or disapproving – controlled medications for pts in which she has only "REVIEWED" this pt's medical records.
According to this https://www.vitals.com/doctors/Dr_Claire_Horn.html#! 
Dr Horn has offices in Indianapolis, IN and Dallas, TX… so apparently she is currently licensed in those two states. So unless she is making medical decisions on pts located in IN or TX… – unless she is licensed in other states – then she would be attempting to practice medicine in states in which she is not licensed.  Which is ILLEGAL …
These decisions by some physician employed by some insurance and/or PBM's who are trying to practice medicine in areas and in means that they are not licensed to do. Perhaps pts who are beneficiaries of these insurance companies who they are attempting to practice medicine on… perhaps they should start filing complaints with medical license boards of the states these doctors are licensed in and the state in which the pt resides.
More of these corporations get by with what they are doing because no one challenges them… so like most corporations…  they will push the envelope as much as they can…  "laws are for the little people " … until they are challenged and some agency tells then to cut the crap out.
Filed under: General Problems